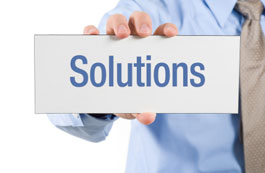 The Code 3 Solution
Professional, experienced, certified ambulance coders who attend on-going continuing education.
EMT documentation training which gets claims paid timely and keeps them paid.
Effective, time tested, collection and follow-up by professionals who truly care about preserving the professional relationships between billing personnel, patients and your ambulance service.
Economies of scale processing (that in the past only very large companies enjoyed)
Understanding, identifying and finding the most effective solutions to your ambulance industry challenges is our contribution to ensuring that your ambulance service is successful in providing the finest emergency care to your community.
Ambulance Industry Challenges
Poorly-documented ePCR's and other corresponding patient paperwork, 

which can't produce clean claims resulting in untimely payment, no payment and adverse audit outcome.

Increasing patient deductibles and co-pays 

which can be difficult to collect.

Decreasing insurance fee schedules 

which do not accommodate rising ambulance operational expenses.
Medicare advanced claim denials

 

due to Medicare's  Local Coverage Determinations.

Increased number of claim denials and appeals 

which result in higher collection costs, reduced and slowed monthly revenue.

Economic downturn in your service area 

with out-of-work community members who can't pay at all or who can only pay small monthly payments.

Costly Department of Health regulation 

for equipment, training, and licensure with only limited or no government support.

Rising EMT HIPAA compliance and training costs 

due to evolving legislative and regulatory changes.

Rising EMS payroll, payroll taxes, employee benefits, liability insurance, and fuel costs 

which greatly affects your ambulance service's ability to provide quality and consistent emergency care.

Adverse banking conditions 

making it increasingly difficult and cost prohibitive to secure loans for ambulances and equipment.

Costly increased monthly fees 

for HIPAA training and compliance, EMS billing services and other EMS software used for operation.

Increasing demands on the US Treasury 

which could result in more rigorous Medicare post-payment review.
Solutions that Make Sense:
Code 3 professionals begin by thoroughly examining your organization's strengths and weaknesses.  We analyze your current accounts receivable position, HIPAA compliance, EMT documentation and local demographic payment and denial trends.  We even evaluate your cost per transport so that together, a sensible and effective plan can be put into action immediately.
Once we get started, your service can count on dependable, expert ambulance billing and accounts receivable management performed by highly trained, courteous, certified ambulance coders with many years of practical ambulance billing experience.