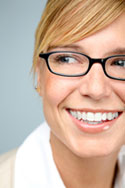 The Code 3 Story
Code 3 is a 100% woman owned and operated enterprise whose principal is Linda Caffier.  For over 20 years, Ms. Caffier has been dedicated to providing exemplary ambulance billing and auditing services to the EMS industry.
Code 3 was the first vendor to conceive, propose, and then develop the computerized tripsheet (now known as patient care reports, or PCRs).
In June, 1993, Code 3 invited the Pennsylvania Department of Health (DOH) Emergency Medical Directors from 16 regional offices to attend a presentation at the Hotel Hershey to pitch an idea to eliminate the paper scan form and replace it with direct computer data entry. Interestingly, the directors were curious, but some were resistant to changing from the comfortable bubble scan form. Fortunately, there were some who were not and the rest is NEMSIS history.
Patient care reporting was never intended to be the service or product of Code 3 as our expertise has always been in keen accounts receivable management for the emergency services industry. We developed the software as a billing tool and for the sole purpose of importing data into billing while satisfying the DOH need for their data. We were then poised to prove our point.
By 1994, Code 3 was the first billing service to import data from the PCR including: patient demographic data, diagnosis codes, charges and procedures, origin and destination, and the narrative. The import feature gave billers the ability to process many more bills per hour which also allotted them more time for collecting accounts receivable. The import feature also reduced processing costs for both the ambulance service and billing service.
Code 3 can interface and import from many excellent PCR software vendors. Or, your service can try our easy-entry NEMSIS-certified PCR Software..
We are grateful to our clients who have put their faith and trust in us for over 20 years.